The heart of every franchise contract is a trademark license. However, not every trademark license is a franchise. Knowing the difference between a franchise and a non-franchise trademark license is essential because franchises are highly regulated arrangements that require substantial pre-sale disclosure documentation and other compliance efforts to form a lawful franchise relationship without liability. On the other hand, ordinary trademark licenses and dealership and distribution arrangements are consensual, less-regulated alternatives. Misclassifying a business relationship as a license, distribution agreement, dealership arrangement, or by some other name is a common and costly mistake when it is a franchise. Significant consequences, including damages and rescission of franchise agreements as well as fines, penalties, freezing of assets, restitution, and personal liability of a company's management, can flow from noncompliance with franchise laws.
Franchise laws also regulate many substantive terms in franchise agreements like termination, renewal, dispute resolution, and transfer. As consumer protection laws, waivers of franchise laws are void. Consequently, a poorly drafted license, dealership or distribution agreement can result in the accidental creation of a franchise that may expose the brand owner to complicated and demanding laws and result in statutory protections for franchisees superseding the parties' written agreement.
Understanding how franchise laws define a franchise may provide a brand owner with opportunities to structure the desired commercial arrangement to avoid franchise status lawfully. When structuring opportunities are not available without sacrificing important business goals, practitioners must appreciate the complex regulatory landscape and legal issues to represent franchise parties competently.
Key topics to be discussed:
How do franchise arrangements differ from non-franchise licensing, dealership and distribution agreements? What are the pros and cons of each?
What risks do businesses face if they inadvertently misclassify a franchisee as a non-franchise licensee, dealer or distributor or by some other name?
What federal, state, and foreign franchise laws apply when a business is determined to be a franchise, and what are the key legal requirements of each?
Date / Time: April 11, 2023
2:00 pm – 3:00 pm Eastern
1:00 pm – 2:00 pm Central
12:00 pm – 1:00 pm Mountain
11:00 am – 12:00 pm Pacific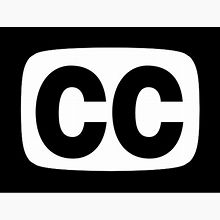 Closed-captioning available