The Cybersecurity and Infrastructure Security Agency (CISA) recently released its first of several installments to its "Bad Practices" publication. CISA's goal: to develop a catalog of Bad Practices, especially for organization's that support Critical Infrastructure (CI) and National Critical Functions (NCF), in hopes of decreasing some of these foreseeable cyber mistakes. CISA is the risk advisor to the United States, working with partners to defend against cyber threats and collaborating to build a more secure and resilient infrastructure.
The threats that the country's CI and NCFs face are complex, and the threat actors diverse and plentiful. During this sessi, on we will discuss what threats our CI, NCFs and the data they maintain and transmit face, what some of the most common cyber blunders and mistakes are, and how to protect against those threats and mistakes.
Key topics to be discussed:
Cyberattacks against CI can have a significant impact on critical functions of our government and private sector.
What 'bad practices' and 'blunders' are still occurring in CI/NCFs and why?
How can government and private sector protect our CI and data stored and transmitted within that infrastructure?
Date / Time: October 11, 2021
12:00 pm – 1:00 pm Eastern
11:00 am – 12:00 pm Central
10:00 am – 11:00 am Mountain
9:00 am – 10:00 am Pacific
Choose a format:
Live Video Broadcast/Re-Broadcast: Watch Program "live" in real-time, must sign-in and watch program on date and time set above. May ask questions during presentation via chat box. Qualifies for "live" CLE credit.
On-Demand Video: Access CLE 24/7 via on-demand library and watch program anytime. Qualifies for self-study CLE credit. On-demand versions are made available 5 business days after the original recording date and are viewable for up to one year.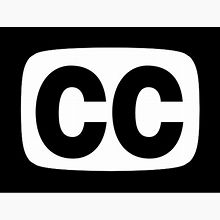 Closed-captioning available