Session I - Hearsay: Admission by party opponent, statements, and business records – Brandi Hinton
Hearsay is one of the most common objections in trial. It can be an intimidating but useful tool. With a wide variety of exceptions, oftentimes the information is admissible – if you know which portion of the rule to reference. This section will assist you in navigating some of the most common and useful exceptions.
Key topics to be discussed:
Admission by party opponent
Prior inconsistent statement
Statement for the purpose of medical diagnosis
Business record
Session II - Expert Witness Testimony – Dan M. Schiavetta
This presentation reviews both the pretrial and trial aspects of expert witness testimony, including selecting an expert, what materials to give her, how the materials will be incorporated into her report, the problems with relying on electronically stored information, laying a foundation for expert testimony, how expert opinion can either pass or fail on Daubert grounds, and the good and bad ways to present direct testimony and cross-examination.
Key topics to be discussed:
What your expert's file should contain
Daubert hearings/motions
The 9 ways expert testimony can be attacked
Rehabilitating your expert
Session III – Authentication and Exhibits – Dan M. Schiavetta
How can exhibits be authenticated in this age of electronically stored information? What kinds of exhibits can be presented or objected to? Though general rules will be given, these issues depend on the facts of each case and this presentation goes into a lot of federal case law to give an idea of how to proceed when it's time to prepare the case you have just been given.
Key topics to be discussed:
Real v. Demonstrative v. Illustrative Evidence
When prejudice outweighs probative value
Logistics of presenting physical evidence in court
Session IV – Where Evidence meets Ethics – Dan M. Schiavetta
Much useful evidence can be obtained by lying to people, breaking into their houses, spying on them, and blackmailing them. However, to keep one's law license one cannot do that. The ethics of obtaining and presenting evidence involve rules that are not always intuitive. This presentation discusses how far one can go in zealously representing one's client.
Key topics to be discussed:
The duty of candor to court, client, adversary
Inadvertent disclosure, by yourself or your adversary
Ethical issues with evidence prejudicial to your client
Privilege and confidentiality pitfalls
Date: October 21, 2022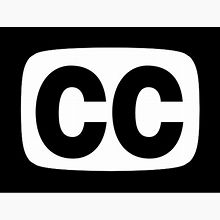 Closed-captioning available