United States Senators Chuck Schumer, Cory Booker and Ron Wyden released a long-anticipated bill that would provide for comprehensive federal cannabis reform. The Cannabis Administration & Opportunity Act, in its current form, would legalize and regulate cannabis federally, similarly to the way alcohol and tobacco are currently regulated. It is a far-reaching proposal addressing hemp, CBD, the Controlled Substances Act, federal regulation of cannabis products, social equity, restorative justice, research, taxation, and prevention of market concentration while preserving the integrity of existing state cannabis laws. The CAOA will be the foundation upon which eventual federal legalization and regulation is built. Therefore, it is critically important for those with interest in the cannabis industry to understand the key components of the Act and what the federally regulated interstate cannabis market will be in the future.
Key topics to be discussed:
Changes to the federal treatment of hemp and CBD
Federal taxation of cannabis products akin to the taxes imposed on alcohol and tobacco
Significance of being regulated by the Alcohol and Tobacco Tax and Trade Bureau and the Food and Drug Administration
Social equity initiatives and restorative justice reforms
Attempt to address the prevention of market concentration in an interstate cannabis market
Date / Time: October 19, 2021
12:00 pm – 1:00 pm Eastern
11:00 am – 12:00 pm Central
10:00 am – 11:00 am Mountain
9:00 am – 10:00 am Pacific
Choose a format:
Live Video Broadcast/Re-Broadcast: Watch Program "live" in real-time, must sign-in and watch program on date and time set above. May ask questions during presentation via chat box. Qualifies for "live" CLE credit.
On-Demand Video: Access CLE 24/7 via on-demand library and watch program anytime. Qualifies for self-study CLE credit. On-demand versions are made available 5 business days after the original recording date and are viewable for up to one year.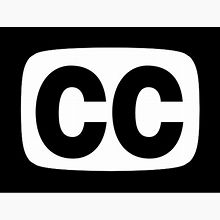 Closed-captioning available