Many people get caught up in the criminal justice system due to misunderstandings, being at the wrong place at the wrong time, or a lack of a thorough investigation by law enforcement. When the unexpected happens, it can derail your job, your housing, your life overall. If the case does not result in a conviction, for those who have limited or no criminal history, sealing or expungement is the best way to put this terrible experience in the rearview mirror. The process takes many steps in Florida and requires a thorough familiarity with the law as there can be unexpected potholes on the road to a petition being granted. This is an area of opportunity for income consistency during the lean times that literally will change your client's life.
Key topics to be discussed:
Eligibility to seal or expunge in Florida
Process of sealing or expunging in Florida
Effect of sealing or expunging in Florida
Pitfalls to look out for
Ways to get more sealing and expungement clients
Date / Time: April 28, 2022
12:00 pm – 12:50 pm Eastern
11:00 am – 11:50 am Central
10:00 am – 10:50 am Mountain
9:00 am – 9:50 am Pacific
Choose a format:
Live Video Broadcast/Re-Broadcast: Watch Program "live" in real-time, must sign-in and watch program on date and time set above. May ask questions during presentation via chat box. Qualifies for "live" CLE credit.
On-Demand Video: Access CLE 24/7 via on-demand library and watch program anytime. Qualifies for self-study CLE credit. On-demand versions are made available 5 business days after the original recording date and are viewable for up to one year.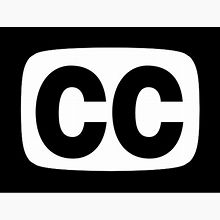 Closed-captioning available