Criminal convictions, and arrests, are punitive. For many people with convictions or arrests on their record, their past negatively impacts their future. Convictions and arrests that appear on an individual's criminal history record can prevent that person from getting a job they need to provide for their family or a promotion at work. Their criminal history record may prevent them from obtaining a professional license, or even coaching a youth athletic team. In this myLawCLE broadcast you will learn how individuals in Georgia can restrict access to their arrest and conviction record, how they can remedy an incorrect criminal history record, what information is typically provided on a criminal history record, and how convictions can be removed from the criminal history record.
Key topics to be discussed:
Reviewing and correcting your criminal history record information
Restricting access to your criminal history record information
First Offender treatment and record restriction
Date / Time: March 11, 2022
1:00 pm – 2:00 pm Eastern
12:00 pm – 1:00 pm Central
11:00 am – 12:00 pm Mountain
10:00 am – 11:00 am Pacific
Choose a format:
Live Video Broadcast/Re-Broadcast: Watch Program "live" in real-time, must sign-in and watch program on date and time set above. May ask questions during presentation via chat box. Qualifies for "live" CLE credit.
On-Demand Video: Access CLE 24/7 via on-demand library and watch program anytime. Qualifies for self-study CLE credit. On-demand versions are made available 5 business days after the original recording date and are viewable for up to one year.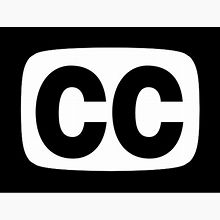 Closed-captioning available