In the first Session, attorneys will learn about when their clients are eligible for Orders of Non-Disclosure of criminal charges, the process to obtain non-disclosure of various offenses, and various circumstances in which non-disclosure will not prevent collateral consequences for their clients, such as immigration consequences and security clearances. Participants will learn about non-disclosure in particular situations, such as DWIs, deferred adjudication, first-time offenders, and after judicial clemency. Ethical issues in client communication regarding seals and non-disclosure will be covered throughout the class.
In the second session, attorneys will learn about expunctions in Texas, including how to establish eligibility, the practice of expunging records, and remedies for when expunctions can go wrong, as well as methods for confirming third party compliance with expunction orders. The course will cover these topics within different contexts, such as Class C misdemeanors, Department of Family and Protective Services investigations, and expedited procedures after Not Guilty verdicts. Forms and checklists will be provided.
Key topics to be discussed:
Determining whether clients are eligible for an order for non-disclosure or expunction
The practice of obtaining non-disclosure and expungement
Exceptions to general practice and collateral consequences
Date / Time: March 25, 2022
2:00 pm – 4:10 pm Eastern
1:00 pm – 3:10 pm Central
12:00 pm – 2:10 pm Mountain
11:00 am – 1:10 pm Pacific
Choose a format:
Live Video Broadcast/Re-Broadcast: Watch Program "live" in real-time, must sign-in and watch program on date and time set above. May ask questions during presentation via chat box. Qualifies for "live" CLE credit.
On-Demand Video: Access CLE 24/7 via on-demand library and watch program anytime. Qualifies for self-study CLE credit. On-demand versions are made available 5 business days after the original recording date and are viewable for up to one year.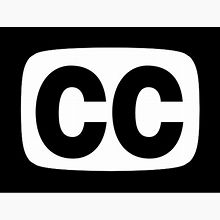 Closed-captioning available