Virginia had some of the most archaic laws when it came to forgiveness of criminal offenses. Sweeping criminal justice reforms occurred in 2020/21. With such sweeping reforms were the game-changing sealing laws. The sealing laws are straightforward and complex all at the same time. There is automatic sealing and petition sealing.
Expungement in limited circumstances remains. There are also implications of background checks and responsibilities required to secure sealed information. This can expose certain entities and it is important for the individual as well as the company to provide background checks to understand the exposure and responsibilities.
When does the automatic sealing of records go into effect? What is eligible for sealing? What is eligible for expungement? What are the procedures for such petitions?
What is the difference between the two?
Key topics to be discussed:
Expungement
Automatic Sealing
Petition Sealing
Background Checks
Date / Time: March 25, 2022
11:00 am – 1:10 pm Eastern
10:00 am – 12:10 pm Central
9:00 am – 11:10 am Mountain
8:00 am – 10:10 am Pacific
Choose a format:
Live Video Broadcast/Re-Broadcast: Watch Program "live" in real-time, must sign-in and watch program on date and time set above. May ask questions during presentation via chat box. Qualifies for "live" CLE credit.
On-Demand Video: Access CLE 24/7 via on-demand library and watch program anytime. Qualifies for self-study CLE credit. On-demand versions are made available 5 business days after the original recording date and are viewable for up to one year.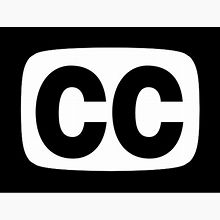 Closed-captioning available