The statistics are compelling and clearly indicate that 1 out of 3 attorneys will likely have a need for substance use or mental health services at some point in their careers.
What about that "other" addiction – Gambling?
In 2018, the United States Supreme Court, in Murphy Vs. NCAA held that sports gambling was legal in all of the United States. By 2019, many states began approving both traditional and sports betting, making on-line gambling accessible by cell phone, computer, and tablets. As the world changed in 2020 with the onset of work from home law practices due to COVID-19, isolation and easy access to gambling followed. With it came the compulsive gambler.
Internet gambling and Sports betting apps are now an everyday part of watching television. Whether these forms of gambling are ever "risk free" may depend upon the nature of the risk involved.
This program will explore not only Gambling Disorder, but also the connection between gambling and the more well-known forms of impairment and why lawyers are at higher risk to develop problems. The results are startling.
Key topics to be discussed:
The early warning signs of impairment from Gambling Disorders
The impact of COVID-19 and the use of the internet on gambling disorders
The impact of the U. S. Supreme Court ruling allowing states to approve sports betting
The services that Lawyers Assistance Programs provide to lawyers, judges, their family members, and law students
A close look at what barriers exist that prevent lawyers and judges from seeking the help they need
The role that education plays in breaking the stigma and fear associated with addiction and mental illness in the legal profession
Date / Time: March 15, 2022
12:00 pm – 1:40 pm Eastern
11:00 am – 12:40 pm Central
10:00 am – 11:40 am Mountain
9:00 am – 10:40 am Pacific
Choose a format:
Live Video Broadcast/Re-Broadcast: Watch Program "live" in real-time, must sign-in and watch program on date and time set above. May ask questions during presentation via chat box. Qualifies for "live" CLE credit.
On-Demand Video: Access CLE 24/7 via on-demand library and watch program anytime. Qualifies for self-study CLE credit. On-demand versions are made available 5 business days after the original recording date and are viewable for up to one year.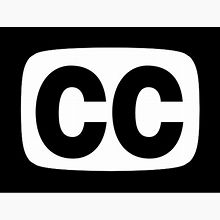 Closed-captioning available