Session I - Initial Client Interview - Manuel "Manny" Serra-Jovenich
Attendees will be briefed on the importance of starting a legal defense from the moment you meet with your client or perspective client. Information gathering methods will be reviewed and suggestions on how to apply the information collected to best put your defense into motion will be shared. Attendees will learn about the 10 day DMV rule and options a client has to potentially avoid a driver's license suspension from the DMV.
Key Topics
Information Gathering – the key to a great defense
Providing Education on the law and the court
Setting Expectations
Discussing the DMV 10 day Rule – free deposition?
Session II - How to Issue Spot and Work a DUI Case Pre-Trial - Meritxell "Meri" Ros
Attendees will learn about the discovery process in DUI cases, and the taught to see some red flags that may be buried in the State's discovery submission. Next there will be a discussion on how to spot some "issues" with the State's case which could result in suppression of evidence, better plea negotiations, or even a dismissal of charges. There will be a strong emphasis that there is no such thing as a "cookie cutter" DUI case.
Key Topics
Reviewing (and gathering) discovery
'Stop' Motions
Statement Suppression Motions
Have a Plea or Trial Meeting
Session III - Basics of "DUI Science": attacking SFSEs & the Breathalyzer - Adam Rossen
This section will cover some of the most common methods the State Attorney uses to prove their case through "science." The Standard Field Sobriety Exercises will be discussed one-by-one and attendees will be taught on how to defend against the officer's application of each exercise. Attendees will be given information on how "breath test cases" are NOT indefensible. Hunter hearings will also be discussed.
Key Topics
A Breakdown of the Standard Field Sobriety Exercises
A Breakdown of The Breathalyzer
A Breakdown of Urine Samples and Blood Draws
What is a Hunter Hearing?
Session IV – The DUI Trial Experience - David Tarras
In the final section of the course, attendees will be given a lecture on the basics you need to know to try a DUI case and potentially gain an advantage on the State Attorney. A motion in limine will be defined. Successful jury selection methods will be shared. Trial proceedings such as open statements, cross examination, JOAs, and closing arguments will be reviewed.
Key Topics
Motion(s) In Limine
Jury Selection
Cross Examination tactics
JOA in DUI cases
Closing Argument Tips and tricks
Date / Time: November 30, 2021
12:00 pm – 3:50 pm Eastern
11:00 am – 2:50 pm Central
10:00 am – 1:50 pm Mountain
9:00 am – 12:50 pm Pacific
Choose a format:
Live Video Broadcast/Re-Broadcast: Watch Program "live" in real-time, must sign-in and watch program on date and time set above. May ask questions during presentation via chat box. Qualifies for "live" CLE credit.
On-Demand Video: Access CLE 24/7 via on-demand library and watch program anytime. Qualifies for self-study CLE credit. On-demand versions are made available 5 business days after the original recording date and are viewable for up to one year.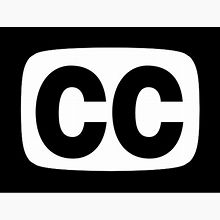 Closed-captioning available