Session I - Client Interview: Information Gathering, Written Fee Agreement, DOL Hearing, and Ascertaining the Client's Goal – Gavin Richard
Attorneys will be set to learn about the process of client intake prior to accepting a DUI case. We will discuss and go over certain topics concerning the client interview, making sure you don't get crossed up, and how to conduct an interview.
Key Topics
Explaining the legal process of the charges with the client
Getting as much information from the client
Expecting the unexpected
Written Fee Agreement
What is the client's ultimate goal?
Session II - The Basics of DUI Science: Foundation, Breath Tests, Blood Tests, When is Alcohol "In the System"?, and "Standardized" Field Sobriety Tests – John S. Williams
Attorneys can expect to walk away from the presentation with general understand of science behind how a person's breath and blood alcohol level are measurable and what those measurements mean. Specifically, the scientific mechanisms supporting the use of breath and blood test and why these mechanisms are not infallible. How these tests measure the amount of alcohol a person ingested in a specific time period and why these measurements are not full proof. Finally, step by step discussion of what the standardized field sobriety test is testing for and what is bad and good about this test.
Key Topics
Measurements of blood alcohol levels
Science basics regarding intoxication
Blood and Breath Testing
Standard field sobriety testing and how it is done and done wrong
Session III - Court Process: Arraignment, Discovery, Pre-trial Conferences, and Motions to Suppress – Kris Perret
This session will cover: arraignment – should you waive your client's appearance and how to do so; discovery – when to request discovery, what to ask for, obtaining the dash cam and body cam video and what to look for once you received discovery; Plea Bargains and Alternative Resolutions – strategies for obtaining the best plea deal and sentence for you client, and pitfalls to avoid, alternative resolutions for DUI cases, including pre-trial diversion and sobriety court; finally, the session will also cover motions – filing effective motion, including Motions to Quash and Motions to Suppress.
Key topics
Discovery
Plea Negotiations and Alternative Resolutions
Sentencing and Pitfalls to avoid
Motion Practice
Session IV - The DUI Trial: Common DUI defenses, Voir Dire, Opening Statement, Direction Examination, Working with Experts, Cross Examination, and Arguments – Craig Mordock
DWI Cases present an interesting challenge to even experienced trial attorneys. They are not standard criminal cases and involve questions of perception, medicine, chemistry. This hour will cover such topics as the DWI Trial Notebook, opening statement and whether to waive, cross examining the police officer, use of body cameras, presenting your own case and making a persuasive closing argument.
Key Topics
Trial Notebook
Voir Dire
Opening Statement
Cross Examination
Should you put on a case?
Closing Argument
Date / Time: December 3, 2021
1:00 pm – 5:30 pm Eastern
12:00 pm – 4:30 pm Central
11:00 am – 3:30 pm Mountain
10:00 am – 2:30 pm Pacific
Choose a format:
Live Video Broadcast/Re-Broadcast: Watch Program "live" in real-time, must sign-in and watch program on date and time set above. May ask questions during presentation via chat box. Qualifies for "live" CLE credit.
On-Demand Video: Access CLE 24/7 via on-demand library and watch program anytime. Qualifies for self-study CLE credit. On-demand versions are made available 5 business days after the original recording date and are viewable for up to one year.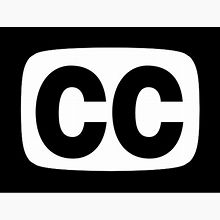 Closed-captioning available