Session I - Client Interview: Information Gathering, Written Fee Agreement, DOL Hearing, and Ascertaining the Client's Goal – Matthew Philbrook
Effective DUI defense begins when the phone rings. Matthew Philbrook will discuss information and strategies helpful to reduce bad evidence after the arrest but before the BAC test and DUI Investigation Interview. For many clients this is their first exposure to the criminal justice system. Matthew will discuss the initial client meeting, common questions, and the importance of educating clients. Information gathering is also critical when memories of events are fresh. Matthew will discuss key elements to the defense of any case.
Key Topics
The lawyer's phone rings in the middle of the night and there's a Washington State Patrol Trooper on the line. This is a critical moment in a DUI case where a defendant's trust in your sound advice can have a great effect on the outcome of a case
The initial client meeting is an opportunity for the attorney to both learn and educate. Two prongs to every DUI case, Criminal and Administrative
The law and evidence often lean heavily toward the State. Gathering the right information from your client is critical to help find the hidden gems which balance the playing field
Session II - Basic Foundation, Breath Tests, Blood Tests, 'Standardized' Field Sobriety Tests, and Department of Licensing Consequences – Barbara Bowden
The basic requirements for admission of breath and blood tests; impact of DOL administrative hearings; and the admissibility of FSTs.
Key Topics
DUI breath testing
Blood testing
FSTs
DOL consequences for clients - both as a result of administrative hearings and criminal convictions
Session III - Court Process: Arraignment, Discovery, Pre-trial Conferences, and Motions to Suppress – Nathan Webb
This course will cover the DUI court process and various steps, including but not limited to, arraignment of the defendant, the discovery process (exchange of witness lists, obtaining videos, police reports, complaints, etc.), pre-trial conferences and what to expect and how to prepare for those and motions to suppress/dismiss based upon evidentiary/admissibility issues.
Key Topics
Arraignment – how to prepare, what to expect based upon each municipality, when to object to probable cause, how to address bail versus PR release, do you ever enter a guilty plea
Discovery – how to obtain the entire packet from the assigned prosecutor's office, when to ask for supplemental discovery, what are your obligations regarding disclosure of defendant's discovery
Pre-Trial Conferences – what is the purpose, how many can you expect to have, what issues are addressed at this stage
Motions to Suppress – opportunity to have a case dismissed on the merits, opportunity to suppress important evidence the prosecution seeks to admit, when to have your client testify, burdens of proof and how to efficiently present your argument
Session IV - The DUI Trial: Common DUI defenses, Voir Dire, Opening Statement, Direction Examination, Working with Experts, Cross Examination, and Arguments – Claire Kintanar
There are different strategies and ways to approach DUI trials depending on what the BAC is, if any, or was it a refusal? Was there a blood draw? Are the blood draw results available or not yet? Is this a drug or alcohol DUI? Experts that might be needed to strengthen the case. How to defend against a Physical Control case. Motions in limine that can cut down a prosecutor's case.
Key Topics
Motions in limine for DUI trials – alcohol vs drug duis; BAC vs blood draw result readings
Alcohol DUIs
Drug DUIs
Refusals
Date / Time: November 10, 2021
3:00 pm – 7:30 pm Eastern
2:00 pm – 6:30 pm Central
1:00 pm – 5:30 pm Mountain
12:00 pm – 4:30 pm Pacific
Choose a format:
Live Video Broadcast/Re-Broadcast: Watch Program "live" in real-time, must sign-in and watch program on date and time set above. May ask questions during presentation via chat box. Qualifies for "live" CLE credit.
On-Demand Video: Access CLE 24/7 via on-demand library and watch program anytime. Qualifies for self-study CLE credit. On-demand versions are made available 5 business days after the original recording date and are viewable for up to one year.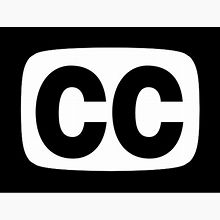 Closed-captioning available