Legal outsourcing is used by 79 percent of law firms and 71 percent of corporate law departments (according to a 2021 Thomson Reuters study). By outsourcing and offshoring at rates of $20/hour, in-house counsel can dramatically reduce legal spend on hires. Similar savings are available by requesting that outside counsel incorporate outsourcing practices, which can even be managed by in-house counsel. In doing so, in-house and outside counsel must comply with a number of evolving ethical rules. This CLE will walk through the benefits and necessary safeguards when outsourcing legal work.
Key topics to be discussed:
How the ABA and state bar associations have applied ethical rules in the context of outsourcing legal services
What practical steps in-house counsel should take when outsourcing
What savings and efficiencies can be obtained by outsourcing legal work
How to choose between providers of outsourced legal services
Date / Time: March 14, 2022
1:00 pm – 2:00 pm Eastern
12:00 pm – 1:00 pm Central
11:00 am – 12:00 pm Mountain
10:00 am – 11:00 am Pacific
Choose a format:
Live Video Broadcast/Re-Broadcast: Watch Program "live" in real-time, must sign-in and watch program on date and time set above. May ask questions during presentation via chat box. Qualifies for "live" CLE credit.
On-Demand Video: Access CLE 24/7 via on-demand library and watch program anytime. Qualifies for self-study CLE credit. On-demand versions are made available 5 business days after the original recording date and are viewable for up to one year.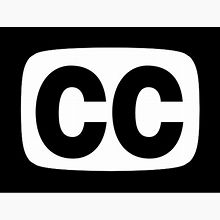 Closed-captioning available