This CLE will focus on strategies and considerations for taking fact witness depositions virtually during the ongoing Covid-19 pandemic using platforms such as Zoom. While many of the practice pointers will be equally applicable to expert depositions, the emphasis will be on preparation of lay witnesses who may be unsophisticated or unfamiliar with the deposition process. Attorneys can expect to leave the CLE with a checklist for use in preparing for remote depositions.
Key topics to be discussed:
How to untangle the web of local, state, and federal regulations currently applying to legal proceedings and management of public health concerns in that context
How interactions with clients, opposing counsel, and vendors may be augmented or re-framed in the context of a remote legal proceeding
The use of technology and various ways to prepare oneself as well as witnesses to use it seamlessly in the context of litigation and specifically depositions
Concrete things that attorneys can do in advance to ensure a smooth remote proceeding
Date / Time: January 28, 2022
1:00 pm – 3:10 pm Eastern
12:00 pm – 2:10 pm Central
11:00 am – 1:10 pm Mountain
10:00 am – 12:10 pm Pacific
Choose a format:
Live Video Broadcast/Re-Broadcast: Watch Program "live" in real-time, must sign-in and watch program on date and time set above. May ask questions during presentation via chat box. Qualifies for "live" CLE credit.
On-Demand Video: Access CLE 24/7 via on-demand library and watch program anytime. Qualifies for self-study CLE credit. On-demand versions are made available 5 business days after the original recording date and are viewable for up to one year.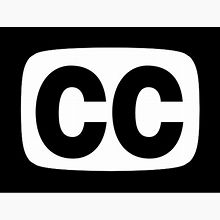 Closed-captioning available