A contractual indemnification provision should not be considered mere boilerplate. This risk allocation provision can be as important as price and other deal terms. This program will help in-house and outside counsel understand more clearly how indemnification allocates the risk of things going wrong. With that perspective, attorneys will be in a better position to draft and negotiate provisions that align with their client's business objectives, are clear to the parties, and will be enforced by the courts.
This seminar will further analyze the ethical implications that indemnity clauses you as counsel, your company, and potentially third parties. For example, who is liable if a person sues you as in-house counsel and/or your company – the company, you, a third party, or a combination? What are the respective ethical duties of counsel for the indemnitor, the indemnitee, and an attorney defending a third-party claim against the indemnitee?
Key topics to be discussed:
I. Contractual Indemnification Provisions
Third-Party vs. First-Party Claims
Defend vs. Indemnify vs. Hold Harmless
Anti-Indemnification Laws
What Conduct Triggers an Indemnity?
Recoverability of Attorneys' Fees for Enforcement
II. Ethical Considerations
Best Ethical Use Scenarios
Identifying the client
Scope of Indemnification
Pertinent Conflict of Interest Scenarios
Settlement Agreement Indemnification Clauses
Other Ethical Considerations
Date / Time: January 21, 2022
12:00 pm – 2:10 pm Eastern
11:00 am – 1:10 pm Central
10:00 am – 12:10 pm Mountain
9:00 am – 11:10 am Pacific
Choose a format:
Live Video Broadcast/Re-Broadcast: Watch Program "live" in real-time, must sign-in and watch program on date and time set above. May ask questions during presentation via chat box. Qualifies for "live" CLE credit.
On-Demand Video: Access CLE 24/7 via on-demand library and watch program anytime. Qualifies for self-study CLE credit. On-demand versions are made available 5 business days after the original recording date and are viewable for up to one year.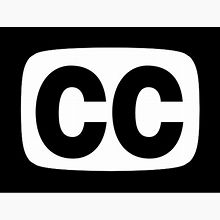 Closed-captioning available