2022, another important year for § 1983 practitioners. This program will keep you current. Supreme Court update: Malicious Prosecution after Thompson v. Clark; Miranda warnings after Vega v. Tekoh; limits on Bivens actions in Egbert v. Boule; and two per curiam qualified immunity decisions.
Then mastering non-deadly and deadly force, with discussion of the flight or flight response, de-escalation, failure to intervene, choke holds following George Floyd, and what is a seizure after Torres v. Madrid? The use of no-knock warrants after Breonna Taylor. Plus, the evidentiary use of police standards and model policies. All this and links to resources to use in your practice.
Key topics to be discussed:
Supreme Court cases from the 2021-22 term that decided what is a favorable determination for malicious prosecution, ruled that the failure to give Miranda warnings is not actionable under § 1983, declined to extend Bivens to an action against a border patrol agent, and denied qualified immunity in "obvious" cases
Guidelines for use of non-deadly force against actively resisting, fighting subjects and use of force during demonstrations
Use of deadly force against subjects with firearms and EDPs with knives, chokeholds and positional asphyxia, rules on shooting at vehicles, and the debate over vehicular and foot pursuits
Restrictions on no-knock warrants after Breonna Taylor
Evidentiary use of police general orders, model policies, and best practices on the "objective reasonableness" standard. Should they be part of the qualified immunity entitlement?
Police Misconduct: A Practitioner's Guide to Section 1983
Publisher discount exclusive to myLawCLE course viewers. Publication details here.
*Book sold separately
Date / Time: October 28, 2022
2:00 pm – 4:10 pm Eastern
1:00 pm – 3:10 pm Central
12:00 pm – 2:10 pm Mountain
11:00 am – 1:10 pm Pacific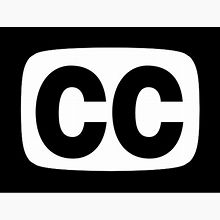 Closed-captioning available