Session l – Google-Based Legal Research for Attorneys: Is everything there? | Lisa Smith-Butler
Research is one of the foundational skills required by attorneys. In order to effectively practice, attorneys must be able to quickly and cost-effectively locate primary sources of American law: cases, statutes, and regulations. Secondary sources are also important in assisting attorneys with locating and understanding primary sources of law.
Cost-effective legal research skills and strategies are important for practitioners. To help attorneys obtain and maintain these skills, Google: Is Everything There? is a one-hour CLE designed to help practitioners become more familiar with the cost-effective legal research capabilities of Google.
Key topics to be discussed:
Effectively Using the Google Search Bar
Advanced Google: What Is It? Where Do I Find It?
Google Scholar
Session ll - Research Strategies: Finding it free and fast | Lisa Smith-Butler
Research is a skill needed by attorneys to practice law. As the Testing Task Force of the National Conference of Bar Examiners concluded in their FINAL REPORT, issued in April of 2021, research of case law, statutory authority, and secondary sources are three of the most commonly performed tasks by attorneys. Knowledge areas needed by attorneys include legal research methodology and sources of law.
According to the Spring 2021 The Bar Examiner, legal research is one of the foundational skills that will be tested on the new bar exam. While every law student receives legal research training, many feel unprepared to cost effectively locate and provide accurate legal information for their clients. Older attorneys, caught between the print and digital revolution, are sometimes bewildered by the choices confronting them.
This proposed CLE, is a one-hour CLE designed to help practitioners locate information resources, both legal and non-legal, with cost-effective techniques regardless of whether the format is print or electronic. It will help attorneys cost-effectively locate primary sources of American law, cases, statutes, and regulations, in both fee based and reputable free Internet sites. It will discuss research strategies, including how to decide what information is needed and where to search for it.
Key topics to be discussed:
Getting Started
Primary Sources of American Law (Federal & State)
Specialized Primary Sources of Law
Secondary Sources of Law
Research Strategies Worksheet
Session lll - Professionalism: What they didn't teach you in law school can hurt you | Francine Tone
Did you know that your brain, unbeknownst to your conscious mind, may be interfering with your ability to be a zealous advocate while being highly professional?
Judges and Bar Associations are crying out for more professionalism in the legal community. Some Bars even have a "professionalism agreement" or "Lawyer's Creed" that they ask all lawyers to follow with express consent and agreement. These actions acknowledge a problem exists but don't actually solve the problem.
Can you continue to be a zealous advocate for your client? Can you hold your cards close to your chest? Can you negotiate fiercely to get the best deal for your client? How can you measure professionalism? Can a bright line be drawn between what's professional and no professional? A key is found in elevating emotional intelligence. By elevating emotional intelligence, something that can be measured, no bright lines are required. You will know what to do and how to act that reflects professionalism in your practice. More importantly with elevated emotional intelligence, your clients will love you, judges will respect you, and colleagues and peers will hold you in high esteem. Who doesn't want that?
Key topics to be discussed:
Discuss why being a good lawyer carries with it skills that cut against emotional intelligence and professionalism, and how to overcome this in order to maximize your professional presence.
Identify core emotionally intelligent competencies that uphold central standards of professionalism.
Weave emotional intelligence and pillars of professionalism into your critical thinking mind to become an even more effective lawyer.
Date / Time: August 12, 2022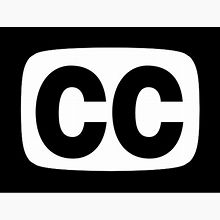 Closed-captioning available