Over a century of decisions by the U.S. Supreme Court and the highest courts of various states have mandated that the members of a non-hierarchical church, and not its trustees, are responsible for the church's key corporate decisions. Indeed, it may well be argued that the Free Exercise Clause of the First Amendment prohibits statutory law, such as a state's not-for-profit law, from depriving the members of a religious society of the right to govern themselves by imposing rules or restrictions limiting member authority. In this course we will review the underlying principles of church governance in congregational churches, with a focus on member vs. trustee authority, and the courts treat governance disputes.
Key topics to be discussed:
What is a church corporation?
Who owns and makes decisions about a church corporation?
What is the role of church trustees?
What actions can trustees take on behalf of a church corporation?
What is the role of not-for-profit corporation law in a church corporation?
Date / Time: April 28, 2021
2:00 pm – 4:10 pm Eastern
1:00 pm – 3:10 pm Central
12:00 pm – 2:10 pm Mountain
11:00 am – 1:10 pm Pacific
Choose a format:
Live Video Broadcast/Re-Broadcast: Watch Program "live" in real-time, must sign-in and watch program on date and time set above. May ask questions during presentation via chat box. Qualifies for "live" CLE credit.
On-Demand Video: Access CLE 24/7 via on-demand library and watch program anytime. Qualifies for self-study CLE credit. On-demand versions are made available 5 business days after the original recording date and are view-able for up to one year.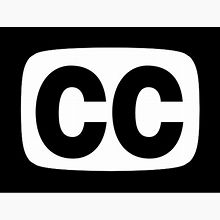 Closed-captioning available upon request