Having strong Word skills is essential to saving time formatting legal documents. In this webinar, learn how to format documents with paragraph numbering, styles, table of contents, templates, shortcut keys, and other important commands.
Materials include practice documents and a reference guide.
Key topics to be discussed:
Apply font, paragraph, and layout commands; Set indents, margins & tabs
Automatically number paragraphs; Use Multilevel List
Use Styles to format text and paragraphs
Number pages and use section breaks to create different footers
Insert Footnotes and Cross References
Insert Tables, Table of Contents, Table of Authorities, Table of Figures
Create and use Templates
Review documents (Track Changes, Comments, Legal Blackline)
Miscellaneous: Mail Merge, Sign documents, Protect & Inspect documents
Date / Time: May 13, 2022
2:00 pm – 4:10 pm Eastern
1:00 pm – 3:10 pm Central
12:00 pm – 2:10 pm Mountain
11:00 am – 1:10 pm Pacific
Choose a format:
Live Video Broadcast/Re-Broadcast: Watch Program "live" in real-time, must sign-in and watch program on date and time set above. May ask questions during presentation via chat box. Qualifies for "live" CLE credit.
On-Demand Video: Access CLE 24/7 via on-demand library and watch program anytime. Qualifies for self-study CLE credit. On-demand versions are made available 5 business days after the original recording date and are viewable for up to one year.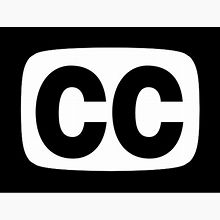 Closed-captioning available