California Emotional Support Animals' Laws – Shelby Clark
Federal and California state laws and regulations affecting owners of emotional support animals (ESAs) and others who interact with them or make determinations based on their status. This will interest landlords, HOAs, employers, professionals asked to certify the need for an ESA, and attorneys serving any of those. Topics covered will include what an ESA is and is not, differences between ESA and Service Dog law, recent changes in airline travel, unusual local ordinances, and proposed legislation.
This course is meant to provide guidance for the attorney who occasionally must deal with ESA-related issues, explain the relationships between different relevant laws, and offer suggestions for research on related topics.
Key Topics
Emotional support animals (ESAs) vs Service dogs
Tenant and homeowner rights
ESAs in the workplace
Recent changes in ESA law
The Evolution of Animal Welfare Law and its Impact on the Practice of Law – Suzanna Harman
There have been a vast number of changes to Animal Welfare Law in California, touching on nearly every area of law imaginable. These changes range from city ordinances to state-level legislation and case law, and are affecting the legal classification of animals altogether. These changes will almost certainly affect the practice of law, whether or not one actually practices within the area of animal law.
Attorneys can expect to gain a general understanding of the evolution of the legal treatment of animals in California, and both the positive and negative ramifications of this evolution. This will interest attorneys, judges, paralegals, and legal assistants.
Key Topics
An overview of the changes to Animal Welfare Law in California
Recent legislation and case law
The legal classification of animals
The positive and negative potential effects of these changes
Date / Time: November 17, 2021
3:00 pm – 5:10 pm Eastern
2:00 pm – 4:10 pm Central
1:00 pm – 3:10 pm Mountain
12:00 pm – 2:10 pm Pacific
Choose a format:
Live Video Broadcast/Re-Broadcast: Watch Program "live" in real-time, must sign-in and watch program on date and time set above. May ask questions during presentation via chat box. Qualifies for "live" CLE credit.
On-Demand Video: Access CLE 24/7 via on-demand library and watch program anytime. Qualifies for self-study CLE credit. On-demand versions are made available 5 business days after the original recording date and are viewable for up to one year.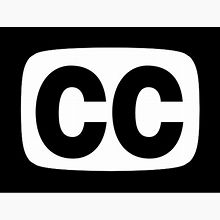 Closed-captioning available