Virtually every organization uses open source software in the development of software products. By leveraging such open source software and the open source communities that maintain and improve it, companies can reduce costs, accelerate time to market, and access global software innovation. Such use is not without obligation, however; companies must comply with sometimes complex sets of licensing terms that govern the use of open source software. Left unmanaged, the use of open source software may pose serious legal, security and operational risks to the business.
Join open source legal experts Mark Radcliffe and Chris Stevenson from DLA Piper in a discussion of the challenges and rewards that accompany the use of open source software. This webinar will address:
Key topics to be discussed:
• Intellectual property law for software
• Differences between open source licenses and traditional proprietary software licenses
• Common open source licenses and their obligations
• Practical advice for helping your organization or clients
Date / Time: June 23, 2020
•   2:00 pm - 3:00 pm Eastern
•   1:00 pm - 2:00 pm Central
•   12:00 pm - 1:00 pm Mountain
•   11:00 am - 12:00 pm Pacific
Choose a format:
•   Live Video Broadcast/Re-Broadcast: Watch Program "live" in real-time, must sign-in and watch program on date and time set above. May ask questions during presentation via chat box. Qualifies for "live" CLE credit.
•   On-Demand Video: Access CLE 24/7 via on-demand library and watch program anytime. Qualifies for self-study CLE credit. On-demand versions are made available 5 business days after the original recording date and are view-able for up to one year.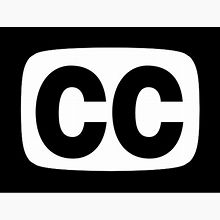 Closed-captioning available upon request