Session l – Paperless Law Practice Tips - J.R. Skrabanek
Have you been hoping to cut down on the amount of paperwork your practice generates? Are you seeking to reduce overhead or to create a completely paperless practice? This presentation will cover how to start, convert to, and/or manage a paperless law practice. We will cover the following topics: the various considerations for determining whether and when to go paperless, the major tools you will need to get started, how to implement effective systems, proper security protocols, document organization, device management, and several other aspects of a successful paperless practice.
Key topics to be discussed:
Why Go Paperless?
How to start, convert to, and/or manage a paperless law practice
How to implement effective systems
Going Paperless: Document organization, device management, and security protocols
Session ll – Paperless Lawyering – Ernie Svenson
In this session, you'll learn how to reduce paper and create more frictionless workflows. You'll also discover the best way to organize digital files, and ensure they're safe from loss or damage, as well as infiltration by hackers. The result will be that you'll have less stress — and more freedom, flexibility & peace of mind.
Key topics to be discussed:
Common myths about paperless law practices
Scanning and digital storage tools
Digital file management & backup
Creating a paperless practice: from beginning to end
Session lll – The Paperless Law Firm – A Digital Dream – JoAnn Hathaway
Years ago, a firm moving to a paperless practice was considered revolutionary. Today, it's no longer uncommon. Many of your competitors may have already gone paperless, giving them the "edge" they need to stand out in the crowd. If you've always wanted to become paperless or, at least have less paper but didn't know how, this program is for you.
Key topics to be discussed:
Enhance Efficiency
Lower Costs
Decrease Stress
Increase Staff Morale
Bill More Hours
Provide Better Client Service
Session lV - Common Ethics Violations to Avoid – Joel G. Selik
Get updated on some of the newest issues and ethical responsibilities of lawyers; what you do not know can hurt you. The newest issues in cyber-security, and what an attorney can do to avoid ethics violations, protect clients and prevent expensive cyber problems. Also, common ethics violations, and ways to avoid them.
Key topics to be discussed:
Cyber Security-What you Must do Now
Tips to Make Clients and the Bar Happy
Arranging your practice To Avoid Bar Complaint
Date: October 5, 2022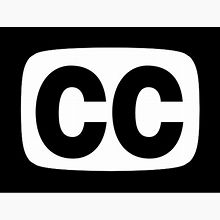 Closed-captioning available