The rise of the single purpose entity, or special purpose vehicle ("SPV"), has grown tremendously in recent years. Given the SPV's often-limited assets and activities, plaintiffs have grown frustrated by an inability to obtain any meaningful recovery against these entities or the persons in charge of them. As a result, the attempt to pierce the SPV's corporate veil has similarly grown but often with limited success. In this CLE, we will examine recent court decisions addressing efforts to pierce the SPV's corporate veil, the troubles that the plaintiffs have experienced, and potential ways to maintain or defend against these types of claims.
Key topics to be discussed:
The history and use of the SPVs by businesses
The history and importance courts place on corporate separateness
The evidence necessary to maintain a claim to pierce the SPV's corporate veil
Strategies for asserting or defending against such claims
Date / Time: March 21, 2022
2:00 pm – 3:00 pm Eastern
1:00 pm – 2:00 pm Central
12:00 pm – 1:00 pm Mountain
11:00 am – 12:00 pm Pacific
Choose a format:
Live Video Broadcast/Re-Broadcast: Watch Program "live" in real-time, must sign-in and watch program on date and time set above. May ask questions during presentation via chat box. Qualifies for "live" CLE credit.
On-Demand Video: Access CLE 24/7 via on-demand library and watch program anytime. Qualifies for self-study CLE credit. On-demand versions are made available 5 business days after the original recording date and are viewable for up to one year.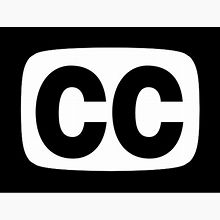 Closed-captioning available