Federal Clerks and Judges use coupon code FEDCLERK2021 to access this class for free
Police misconduct cases arising under the Federal Civil Rights Statute, 42 U.S.C. § 1983, are a significant, interesting, and complicated area of federal practice. During your clerkship, your judge may involve you in critical decision-making during the life of a case. Get a head start with this program. After a primer on § 1983, this course will guide you through 15 critical steps in a fully litigated case, from jurisdictional issues; to discovery, dispositive motions, and evidence; to trial, jury instructions, verdict forms; and post-trial motions and attorney's fees.
Key topics to be discussed:
Section 1983: a primer on key claims and defenses
Federal jurisdiction: Does the Court have jurisdiction?
Defense motion to dismiss: Does the plaintiff state a claim upon which relief can be granted? Should the complaint be dismissed in whole or in part?
Discovery: Should discovery be stayed or limited while criminal charges are pending against the plaintiff or officers? Should the court enter into a protective order to protect against disclosure of confidential information about the plaintiff and defendants? Should the court grant a party's motion to compel?
Defense motions for summary judgment: Should the court grant the defendants' motion for summary judgment in whole or in part?
Evaluation and settlement: How are police cases evaluated? When and why do they settle?
Bifurcation: Should the court bifurcate individual and municipal liability? The merits and qualified immunity? Liability and damages?
Evidence: Whether under a motion in limine or at trial should the court admit or exclude the following evidence? Plaintiff's Motive to Flee or Resist. Plaintiff's Prior Arrests and Convictions. Outcome of Criminal Charges against Plaintiff. Officer Prior Bad Acts. Directives, General Orders, Standard Operating Procedures. Agency Investigation, Conclusions and Recommendations. Police liability expert testimony in whole or in part
Voir dire: What special questions should the court ask in jury selection?
Jury instructions: Should the court give the jury special instructions on liability and damages?
Qualified immunity defense for individual officers: How should the court handle the entitlement to qualified immunity if it survives for trial?
Special verdict form: How can the court draft a special verdict form that avoids double recovery, apportionment and preserves issues for appeal?
Rule 50 motions: Is either party entitled to judgment as a matter of law under Rule 50?
Post-trial motions: Should the court grant post-trial motions for judgment as a matter of law, for a new trial, or for remittitur?
Attorney's fees: Should the court award attorneys' fees to the prevailing plaintiff?

Police Misconduct: A Practitioner's Guide to Section 1983
Publisher discount exclusive to myLawCLE course viewers. Publication details here.
*Book sold separately
Date / Time: September 10, 2021
2:00 pm – 4:10 pm Eastern
1:00 pm – 3:10 pm Central
12:00 pm – 2:10 pm Mountain
11:00 am – 1:10 pm Pacific
Choose a format:
Live Video Broadcast/Re-Broadcast: Watch Program "live" in real-time, must sign-in and watch program on date and time set above. May ask questions during presentation via chat box. Qualifies for "live" CLE credit.
On-Demand Video: Access CLE 24/7 via on-demand library and watch program anytime. Qualifies for self-study CLE credit. On-demand versions are made available 5 business days after the original recording date and are viewable for up to one year.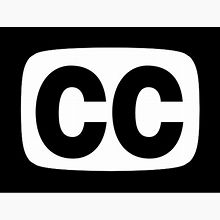 Closed-captioning available