The year, 2020-21, has been a monumental one for policing in American. Get on top of the developments that will affect your practice. First, a review of the Supreme Court's 2020-21 term: residential searches under Caniglia v. Strom; residential arrests under Lange v. California; and intent to restrain as a seizure under Torres v. Madrid. Next, the top ten ways policing after George Floyd and Breonna Taylor will affect your practice: from qualified immunity, choke holds, and no-knock warrants; to de-escalation, mental health calls and failure to intervene; to reforms in training and transparency in discipline; and changing concepts in law enforcement itself. All this, plus links to use in your practice.
Key topics to be discussed:
Supreme Court's 2020-21 term in review: limitations on residential searches and arrests, but an expansion of what is a seizure
Mastering the state of mind requirement from "objective reasonableness" to "deliberate indifference" for individual, municipal liability, and punitive damages
Reforms that would limit qualified immunity, neck restraints, no-knock warrants, pursuits, shooting at vehicles, and require de-escalation of force and intervention
Training models that integrate assessment, communications, and tactics and replace the use of force continuum and 21-foot rule
Discipline that involves early warning, citizen review boards, public hearings, and access to disciplinary records
First Amendment, the right to protest, new concepts in crowd control
Legalization of drug possession and what that means to motor vehicle stops, searches, and arrests
Future of policing
Police Misconduct: A Practitioner's Guide to Section 1983
Publisher discount exclusive to myLawCLE course viewers. Publication details here.
*Book sold separately
Date / Time: October 29, 2021
2:00 pm – 4:10 pm Eastern
1:00 pm – 3:10 pm Central
12:00 pm – 2:10 pm Mountain
11:00 am – 1:10 pm Pacific
Choose a format:
Live Video Broadcast/Re-Broadcast: Watch Program "live" in real-time, must sign-in and watch program on date and time set above. May ask questions during presentation via chat box. Qualifies for "live" CLE credit.
On-Demand Video: Access CLE 24/7 via on-demand library and watch program anytime. Qualifies for self-study CLE credit. On-demand versions are made available 5 business days after the original recording date and are viewable for up to one year.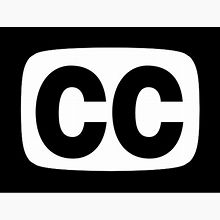 Closed-captioning available