Session I - Service and Support Animals – Anna Morrison-Ricordati
This course will address the origin of service animals, including the historic use of animals for protection, individual disability and assistance. Distinctions between Service, Emotional Support and Therapy animals will be discussed, along with what protections are afforded to each category. The course will also cover Federal and State regulations addressing in the context of public vs. private accommodations, along with newer laws aimed at preventing fraud as well as the issues involved in balancing legal accommodation with safety.
Key topics to be discussed:
Service and Support Animals
Distinction between service and support
Governing laws
Accommodations vs Safety Issues
Session II - "Don't Get Bit," Ethics in Animal Law – Anna Morrison-Ricordati
Clients regularly engage animal law attorneys for issues involving wildlife, farmed animals, animals used in research or entertainment, or for their own individual companion animals. Although the efforts of an animal protection attorney may be aimed at bettering the treatment of all animals, specific client goals can vary, and can lead to unanticipated ethical issues as addressed in a series of examples.
Key topics to be discussed:
Common Themes/Concerns in Animal Law
Example cases
Scenarios – Model Rules
Date: October 24, 2022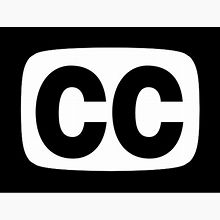 Closed-captioning available