Persistent pay inequity has driven a growing trend across the country for greater wage transparency during the hiring process. Legislatures have helped fuel the trend by passing laws that forbid employers from inquiring about salary history, impose new pay equity standards, and require employers to disclose the wage range of posted roles as part of their hiring process. This webinar discusses the current legal landscape of responses to pay inequity and wage transparency across the country, including the variations across jurisdictions. The program also provides a brief overview of what has fueled the trend to require employers disclose salary range information and what can be expected in wage transparency bills in the future.
Key topics to be discussed:
The problem of pay inequity and an overview of the range of state legislative responses
The new wage transparency laws, from California to Connecticut, Colorado to New York City
Employer-driven initiatives toward greater wage transparency, and reconciling theory and reality when implementing affirmative measures to combat pay inequity
Date / Time: March 14, 2022
2:00 pm – 3:00 pm Eastern
1:00 pm – 2:00 pm Central
12:00 pm – 1:00 pm Mountain
11:00 am – 12:00 pm Pacific
Choose a format:
Live Video Broadcast/Re-Broadcast: Watch Program "live" in real-time, must sign-in and watch program on date and time set above. May ask questions during presentation via chat box. Qualifies for "live" CLE credit.
On-Demand Video: Access CLE 24/7 via on-demand library and watch program anytime. Qualifies for self-study CLE credit. On-demand versions are made available 5 business days after the original recording date and are viewable for up to one year.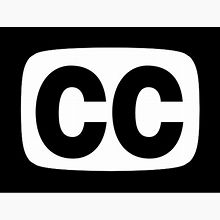 Closed-captioning available