Presupposing an understanding of basic copyright law, this course will explore how copyright has been used in recent years to protect a variety of interests not ordinarily viewed as "copyright interests." The Patent and Copyright Clause in the U.S. Constitution (Art. I, Sec. 8, Cl. 8) gives Congress the power "[t]o promote the Progress of Science and useful Arts, by securing for limited Times to Authors and Inventors the exclusive Right to their respective Writings and Discoveries." Proceeding from its foundation in the Constitution, the time limited monopoly safeguarded by the copyright statutes has long been understood as a means of protecting a copyright owner's economic interests and market exclusivity to promote creation of original works. But in recent years, copyright owners have asserted their copyrights to punish opponents, silence critics, erase facts, and shield privacy.
Key topics to be discussed:
What has been the traditional understanding of "copyright interests"?
How have copyrights been more recently used to punish or retaliate, to suppress speech or hide facts, or to preserve privacy?
What makes copyright an attractive "weapon"?
What defenses are available?
Date / Time: April 13, 2022
2:00 pm – 3:00 pm Eastern
1:00 pm – 2:00 pm Central
12:00 pm – 1:00 pm Mountain
11:00 am – 12:00 pm Pacific
Choose a format:
Live Video Broadcast/Re-Broadcast: Watch Program "live" in real-time, must sign-in and watch program on date and time set above. May ask questions during presentation via chat box. Qualifies for "live" CLE credit.
On-Demand Video: Access CLE 24/7 via on-demand library and watch program anytime. Qualifies for self-study CLE credit. On-demand versions are made available 5 business days after the original recording date and are viewable for up to one year.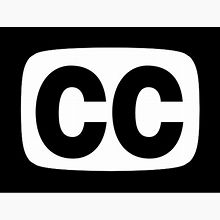 Closed-captioning available