As an expert witness working with attorneys on cases related to drugs, I encounter autopsy reports and other postmortem findings that are trying to tell the story of what happened to a person prior to death. Was there a drug overdose? Was a prescription medication responsible for the fatality? Was the person impaired prior to a fatal accident? Did use of a street drug contribute to the death? This 1-hour talk will go over the basics of what attorneys need to know: what happens in the body after death? How do postmortem changes affect drug levels? What are the different sources of drug levels in dead people (and why are we testing eyeball fluid anyway)? How drug levels may, or may not be, tied to cause of death. And, what other information does a toxicologist need to help you answer your questions about a postmortem case?
Key topics to be discussed:
List 3 things that happen to the body after death that relate to drugs
Define the terms pharmacokinetics and pharmacodynamics
Explain one way that postmortem changes affect drug levels
State one example of how a drug level cannot be tied to a cause of death
State one example of how a drug level can be tied to a cause of death
Date / Time: May 5, 2022
12:00 pm – 1:00 pm Eastern
11:00 am – 12:00 pm Central
10:00 am – 11:00 am Mountain
9:00 am – 10:00 am Pacific
Choose a format:
Live Video Broadcast/Re-Broadcast: Watch Program "live" in real-time, must sign-in and watch program on date and time set above. May ask questions during presentation via chat box. Qualifies for "live" CLE credit.
On-Demand Video: Access CLE 24/7 via on-demand library and watch program anytime. Qualifies for self-study CLE credit. On-demand versions are made available 5 business days after the original recording date and are viewable for up to one year.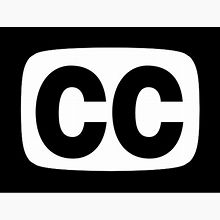 Closed-captioning available