On April 28, U.S. Treasury Secretary Steven Mnuchin told large companies they should "apologize" for taking Paycheck Protection Program loans. He promised audits of PPP loans over $2 million, and he threatened criminal liability for false certifications of eligibility. This loan program was established by the Coronavirus Aid, Relief and Economic Security, or CARES, Act, enacted March 27, and it is administered by the Small Business Administration. While the PPP was designed primarily to help small businesses retain employees on their payrolls during the coronavirus outbreak, the CARES Act provides several exceptions allowing additional businesses to participate. Applicants for PPP loans are required to make several certifications including: "Current economic uncertainty makes this loan request necessary to support the ongoing operations of the Applicant." This webinar will help attorneys understand the rules governing eligibility for PPP loans before the safe harbor period ends on May 14.
Key topics to be discussed:
•     Overview of the Paycheck Protection Program (PPP) established by the CARES Act, review of key interim rules and other guidance issued by the Trump Administration, including "safe harbor" for repaying PPP loans
•     Required certifications by applicants for PPP loans, with focus on certification that a PPP loan is necessary to support the applicant's ongoing operations
•     Potential liability for false certifications under the False Claims Act, overview of FCA damages and penalties
•     Considerations for documenting a PPP borrower's good faith determination of necessity
Date / Time: May 15, 2020
•   4:00 pm - 5:00 pm Eastern
•   3:00 pm - 4:00 pm Central
•   2:00 pm - 3:00 pm Mountain
•   1:00 pm - 2:00 pm Pacific
Choose a format:
•   Live Video Broadcast/Re-Broadcast: Watch Program "live" in real-time, must sign-in and watch program on date and time set above. May ask questions during presentation via chat box. Qualifies for "live" CLE credit.
•   On-Demand Video: Access CLE 24/7 via on-demand library and watch program anytime. Qualifies for self-study CLE credit. On-demand versions are made available 5 business days after the original recording date and are view-able for up to one year.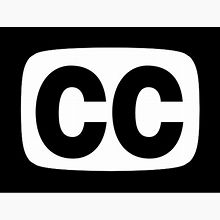 Closed-captioning available upon request