Session I - Workers' Compensation Claims Involving Remote Workers: What employers and HR professionals need to know – Nicole Andrescavage
An employee working in a warehouse slip while carrying a package to store elsewhere in the facility. This is quite clearly an injury that is likely compensable under a workers' compensation claim. But what about a woman who trips over her dog while on a coffee break, working from home during the pandemic? The short answer, in line with the usual attorney response, is that it depends (but, it might be!). In this program, the presenters will elucidate upon the Workers' Compensation conditions and laws with respect to the drastic rise in employees working from home (in Florida, it turns out, the answer is yes, the injury is compensable as well). This program is of seminal importance for attorneys handling workers' compensation claims on behalf of clients where the petitioning employee was working from home at the time of an alleged injury, as well where an employee alleges an exposure to COVID at work. This is critically important, as many companies will be permitting or encouraging at least some employees to work from home into the future. A survey of employers and employees by PwC indicated that employers expect a hybrid workplace, with at least one day per week of working from home, are likely to be the new normal.
The limitations of the workers' compensation system of laws vis-à-vis remote workers are no more apparent than they are in the context of the coronavirus pandemic; however, case law has begun filling in where these limitations exist. Employers are not always aware that they may be liable for employee injuries sustained while working from home, nor are they aware of the need to update their practices to account for those telecommuting in order to minimize their exposure. Attorneys have likely fielded questions related to the impacts of employees working from home from numerous insureds/claims adjusters. This program will help all attorneys working with workers' compensation insurance navigate the legal and practical aspects of claims related to employees being injured while working from home. The program will additionally feature some best practices for minimization of risk exposure. In addition, the program will touch on the handling of COVID exposure claims by the workers' compensation courts.
Key topics to be discussed:
Whether or not employees working from home are covered under workers' compensation laws
Whether or not one's home can be considered a place of employment and when
Pandemic and/or work from home considerations related to coverage of workers' compensation claims
COVID exposure claims
Session II - Long-Term Covid/ Coverage Issues/ Medical Care Issues - David W. Langham
Workers' compensation is often intertwined with various other employment laws. The pandemic has presented a variety of challenges with disability and medical challenges, the ADA and FMLA. There are also challenging issues with the delivery of medical care, investigations of compensability, and very challenging distinctions in the various state laws regarding when occupational diseases are or are not compensable. The costs of workers' compensation are changing with medical inflation and decreasing frequency changing the economic impact of benefit delivery. With the recent inflationary challenges, this may be further exacerbated. Medical challenges are persistent, with the various state laws that constrain reimbursement and the litigation challenges inherent in workers' compensation. The discussion will bring overview understanding of these and other issues that challenge the employer/employee relationship in the retention and accommodation of employees, the safety of workplaces, and the delivery of appropriate statutory benefits.
Key topics to be discussed:
Challenges with disability and medical challenges
ADA and FMLA
Challenging issues with the delivery of medical care
Employer/employee relationship in the retention and accommodation of employees, the safety of workplaces, and the delivery of appropriate statutory benefits
Session III - Managing Medications in Workers' Compensation Claims – Debra Doby
We will discuss opioids, medications, and cannabis with a focus on managing future medical exposure for workers' compensation claims. The course will walk through how to identify medication exposure, including opioids, in your claims, dangerous combinations of medications, and strategies on how to manage medications to reduce overall future medical exposure.
Key topics to be discussed:
How to identify medication exposure
Dangerous combinations of medications
Strategies on how to manage medications to reduce overall future medical exposure
Session IV - Marijuana: Strategies to Reduce Impact on Workplace Safety – Debra Doby
We will discuss the three main areas of substance abuse that result in increase of risk for injury and reduced productivity. In particular, we will focus on the impact of legalization of medical and recreational marijuana on the workplace. We will review applicable federal and state laws including New York's MRTA. We will also discuss the emerging trend of how Courts are focusing on "offsite" versus "on site" usage of marijuana. We will also review various employment policies that employers will need to update to address substance abuse. We will also discuss drug testing policies and how to policies need to be adapted to address cannabis. Finally, we will address the policies and procedures employers should have in place when individuals "pop" positive on a drug test.
Key topics to be discussed:
Impact of legalization of medical and recreational marijuana on the workplace
Applicable federal and state laws including New York's MRTA
How Courts are focusing on "offsite" versus "on site" usage of marijuana
Various employment policies that employers will need to update to address substance abuse
Drug testing policies
Policies and procedures employers should have in place when individuals "pop" positive on a drug test
Date: June 7, 2022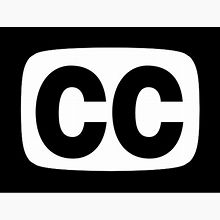 Closed-captioning available