Non-fungible tokens ("NFTs") have grown dramatically in the last three years. The sales of NFTs have expanded dramatically in 2021 with sales exceeding $22 billion in trading volume according to DappRadar and this growth continued into the first quarter of 2022, with NFT sales of $12.4 billion. However, like most of the crypto industry, the trading in the remaining quarters dropped significantly. The total volume of NFT sales remained relatively similar flat, but the number of unique purchasers increased dramatically with the first quarter of 2022 reaching 3.18 million (a 675.88% increase over 2021). The Collins English Dictionary declared "NFT" the word of the year for 2021, and use of the word in 2021 increased more than 11,000 percent over 2020. NFTs have a wide range of uses including gaming, financial, collectibles, art, utilities, and metaverse.
NFTs will be a critical part of the digital strategy of all consumer facing companies as well as the opportunity to develop and implement new business models. Last year saw major brands launching NFT collections from Starbucks to Adidas. Yuga Labs, the developer of Bored Ape Yacht Club, raised $450 million at a valuation of $4 billion. This webinar will discuss the legal issues in more detail, NFT licensing strategies for companies, and will provide a deep dive on the major issues involving NFTs focusing on copyright, trademark and UCC. 
The NFT Legal Deep Dive series consists of three-part webinars.
The first webinar provides an overview of NFT legal issues and NFT strategies; The second webinar provides a deep dive on the major issues involving NFTs focusing on copyright, trademark and UCC; The third webinar discusses in detail the application of securities law to NFTs, the role of entertainment unions for NFTs and licensing strategies for NFT projects.
During this second webinar, we will discuss the application of three major legal regimes to NFTs, including:
Key topics to be discussed:
Copyright, including options for the scope of licenses
Trademarks, including strategies for protection and licensing issues
Uniform Commercial Code, including Article II (Sale of Goods) and the soon to be adopted Article 12 (Digital Assets)
Date: May 17, 2023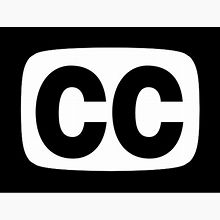 Closed-captioning available