This program is designed to provide solo and small law firm attorneys with an overview of the ethical issues they are likely to encounter in the course of growing their practice. We will cover topics such as the use of non-attorney salespeople, technology and data privacy concerns, the growth of the virtual law practice, the increasing use of AI technology in the practice of law and the rise of social media and online marketing. Each of these trends creates unique ethical challenges related to compensation, conflicts of interest, confidentiality, client communication, and professional conduct.
Compensation arrangements for non-attorney salespeople raise unique ethical concerns, particularly when it comes to fee-splitting and conflicts of interest. Our program will address these concerns and provide guidance on how to structure compensation arrangements that are both ethical and compliant with applicable rules of professional conduct.
The increased use of technology in legal practice raises ethical concerns regarding data privacy, client confidentiality, and cybersecurity. Attorneys must stay informed about evolving technology trends, implement appropriate security measures, and ensure compliance with data protection regulations.
With the growth of remote work and virtual law firms, ethical considerations arise concerning the delivery of legal services online. Issues include client verification, secure communication, remote notarization, and maintaining client confidentiality in a digital environment.
Attendees will learn about the ethical obligations that solo and small firm attorneys owe to their clients and how those obligations interact with these new legal practice trends. This program will highlight pitfalls, speak to the most common issues that attorneys fail to recognize and give practical guidance on how to navigate these issues while still building a growing and successful practice.
Key topics to be discussed:
The use of non-attorney salespeople
Technology and data privacy concerns
The growth of the virtual law practice
The increasing use of AI technology in the practice of law
The rise of social media and online marketing
Ethical challenges related to compensation, conflicts of interest, confidentiality, client communication, and professional conduct
Guidance on how to structure compensation arrangements that are both ethical and compliant with applicable rules of professional conduct
Ethical obligations that solo and small firm attorneys owe to their clients and how those obligations interact with these new legal practice trends
Highlight pitfalls, speak to the most common issues that attorneys fail to recognize and give practical guidance on how to navigate these issues while still building a growing and successful practice
Date / Time: July 31, 2023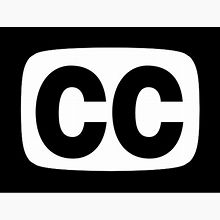 Closed-captioning available